Archive file
E-mail Project West Slavonia
E-mail as a tool for reconciliation between communities in conflict
(Volunteers Project Pakrac Experiences)

---
The e-mail project began its implementation in January 1996 after a full year of preparation and fundraising. In conjunction with Pakrac Secondary School and skilled local individuals, Volunteers Project Pakrac has provided modems and e-mail software for schools in the Western Slavonia region of Croatia and has set up a Bulletin Board System (BBS) in Pakrac itself. The e-mail lessons began with a core group of 25 students and has now grown to 55 students and 10 teachers taught during weekly classes. The interest is growing quickly and more teachers and students are showing interest in participation.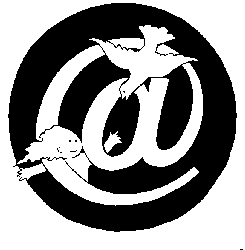 The aim of the project is to provide local youth with the opportunity and skills to contact young people from other countries around the world, including the Former Yugoslavia. By establishing open lines of communication in a neutral forum (i.e. e-mail), it was hoped that discussion would replace stereotypes and common interests would replace surface differences. If children communicate with youth from other areas of the Former Yugoslavia, they can transcend their ethnic, religious, gender related or socioeconomic differences and begin the process of healing. By initiating open conferences on Music, Sports and Games, it was anticipated that youth would discover these common interests in a non-threatening way. By encouraging and adhering to on-line netiquette as well as providing private communication lines students feel safe to express their thoughts and feelings in a constructive way without fear of consequences.
As we are aware that reconciliation is a lengthy process that can not be directly pushed, we are trying to promote different life-styles and alternative ways of communication that will encourage tolerance, non-violent communication and conflict resolution. In order to achieve this end we have identified e-mail as a vital tool especially for younger people (i.e., secondary school students).
E-mail is a discrete form of communication. Due to the ostracism in both communities of those who try to communicate with the "other side," a lot of people are frightened to communicate openly. Our e-mail users are ensured that their posts are private and that there is no external control of the lines. Not only is this method helpful in establishing contact between the two communities in Pakrac, it is also vital in linking Pakrac with other areas of the Former Yugoslavia. Although officially communication with Yugoslavia is open now, people are still too afraid to communicate openly with different areas of the Former Yugoslavia. E-mail is an opportunity to establish a private communication that is independent of state control. We are part of the Zamir Transnational Network, which consists of severs in Beograd, Pakrac, Pristina, Sarajevo, Tuzla and Zagreb. Zamir is a non-nationalistic, alternative independent network. This is an important factor in our current circumstances when almost all the media is controlled by the state. Proper information and indirect communication with the members of different nations is a step towards social reconciliation.
In the environment of ethnic tension that continues to exists in Pakrac, the e-mail project fulfills an important role. A de facto separation of the Serb and Croat communities in Pakrac still exists and exerts a substantial effect on the inhabitants of the town. However, the school continues to be a place where children of both parts of the town can and must sit and learn together. Therefore this is the ideal setting for the social healing of both groups.
The e-mail classes provide a neutral forum on which children can meet and cooperate to send messages on-line. In Pakrac there have been incidents of ethnically motivated fighting in the recent past. For example, Serb children have been beaten and harassed by Croat children on quite a few occasions. However, we have found that when their energy is directed towards an outside task, students reach out to help one another with the logistics of e-mail (and the English language) regardless of each other's name or ethnic background. The contact in the classroom allows the children on both sides to move past these events and break down formerly accepted stereotypes and exaggerated differences.
The E-mail project not only strives to eradicate hatred in Pakrac, but also to break down the barriers between the students here and individuals elsewhere in the Former Yugoslavia. Because the students are writing simply to addresses, in many cases they are unaware of the nationality or ethnic background of the other child. It is then possible to discard the physical, ethnic barriers and begin to exchange ideas and thoughts.
Our e-mail project is linked to all other parts of the ex-Yugoslavia and so it allows the students to initiate contact with other regions. This expands their own experiences by broadening their base of information. They begin to learn about the cultures of other regions and to make friends across ethnic and national borders. Providing a safe and secure means of communication encourages dialogue instead of physical action; this process encourages the breakdown of stereotypes perpetuated by the media and the propaganda machines of the state.
We founded a variety of conferences on different subjects in order to direct the e-mail discussions towards subjects that are interesting and fun to the students. Our present conferences include Music, Sports and Games, all of which have been extremely popular with the children. The students discuss these themes with other students by email and via this medium find others, regardless of their background, who share similar interests. For example, one of our students has been regularly corresponding with a student in Tuzla over the Music Conference as they both perform in bands. As evidenced by this example, the conferences perform the function of a neutral playing field or meeting place where the children are able to disregard stereotypes and ethnic preconceptions.
Recently, we have expanded our program to include refugees from nearby refugee camps. The e-mail project is organizing workshops to facilitate an exchange of refugee and Pakrac youth. A core group of refugee children will travel to Pakrac and undergo a training workshop led in part by Pakrac students. They will be taught the fundamentals of e-mail and will then convey this knowledge back to the other children of the refugee camp. Pakrac youth will also travel to the refugee camps to help in the instruction. This exchange will increase contact and trust between the Pakrac youth and refugees from all over ex-Yugoslavia as well as instill a sense of confidence and self worth to all of the children involved.
International contact has been a key component in the e-mail program from its initiation. For many of the youth in Croatia, international travel is nearly impossible at the moment. Except for international volunteers, the majority of the students in Pakrac are not able to meet people from different cultures. Having an international penpal allows the students a window into life in other countries as well as the opportunity to exchange information and discuss ideas. Pakrac E-mail Project has over 50 international pen pals at the moment and more are writing to us every day. The discussions often center around outside impressions of Croatia and Bosnia as well as the students impressions of other countries. This encourages the Pakrac children to view their own situation and country from a new perspective.
Because the children are responsible for choosing to whom they would like to write, as well as about which topic they would like to write, they begin to feel a firm sense of control over their own lives. Many of these children have been highly traumatized by the lack of control over the events that have surrounded them for the past few years. This process begins to heal this trauma in a small but significant and effective manner.
In a practical sense, the e-mail project is very useful to both Pakrac students and refugee children. For the refugee children, many of whom will be resettled in foreign countries, it is helpful to make contact over e-mail with individuals in these countries who might be able to aid in the resettlement process. Refugees are also finding e-mail helpful in locating family members or friends with whom they have lost contact due to the war and the resultant displacement.
In addition to the social healing aspects of e-mail, the practical side of e-mail is very important as well. The training in computer skills and the English language (as most of the outside contacts are written in English) are useful for these children as they become older and wish to seek employment either in the Former Yugoslavia or abroad. Writing letters and exchanging thoughts over e-mail introduces these skills in an enjoyable way. The contacts that these youth can make over e-mail, especially the refugees, some of which will resettle in other countries, are helpful in alleviating the difficulties of traveling outside the Former Yugoslavia.
The E-mail project is in the process of further expanding to link other schools in Western and Eastern Slavonia . In the near future we hope to have included these schools as well as reached more refugee centers.
And finally, as a conclusion: We are amazed by the number of users and the amount of mail we have received since our initiation. E-mail has proved to be one of the major tools for improving communication between two communities that were recently at war. The urge to observe our netiquette helped people to communicate in a tolerant and open way, establishing firm boundaries within which to communicate.
Thanks to: Ed Agro, Wolfgan Storovik (for a his strong back), Dragan Marin (for expanding email to other schools), Srdjan Dvornik
Also to Padeluun, Wam Kat, Goran Bozicevic (for his sensitiv humor), Eric Bachman (for the software support), Ognjen Tus (for the hardware support), Andrea Theiss, Patrick Duong (for expanding to the East)
As well to Andrea Kemich-Keyser (for always writing back ) Bill Coppinger , Silvano Menegoni, Sasa Markovic (for the installation), Jean-Paul Lucot (for collecting equipment), Teresa Kehoe (for unbureaucratic support)
and to Ace Suares (for the book), Martina Belic (for the help with lessons), I*EARN, ZTN, Zamir-ZG (for the netcalls), the penpals, teachers, all the other folks who wrote to us and everybody who helped.
Special thanks to: Open Society Institut Croatia, UNOV, Online Service, Heinrich Boell Stiftung, CCIVS, Emertel.
Feel free to contact us:
For the E-mail Project:
Rafal Bociek and Burkhard Pranke
---
[Menu]
[dDH]
---